Welcome to Graduate Student Legal Aid!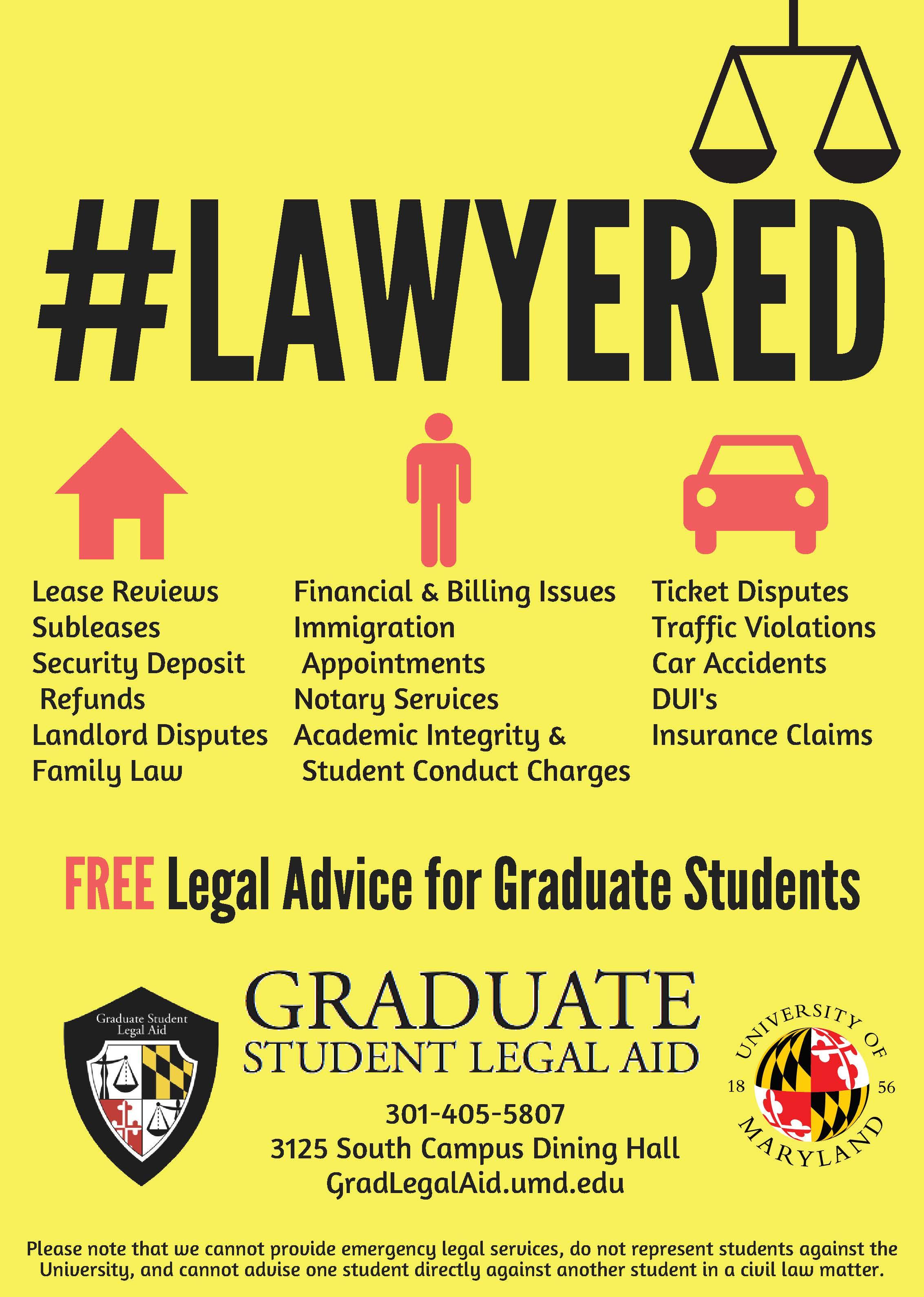 We are here to help!
You are one of the nearly 11,000 students enrolled in the University of Maryland's 230 graduate programs with a goal in mind.  Whether you are conducting groundbreaking research, advancing your career, or satisfying your intellectual curiosity, we are here to help you focus on your goals and not be sidetracked when life gets in the way.
Graduate Student Legal Aid is here to prevent and resolve your legal problems and to reduce the associated stress.  Our mission is to advise you of your legal rights in a culturally competent, compassionate, confidential, and supportive setting to make it easier for you to do what you are here to do, focus on your academic pursuits. 
Our supportive services are offered at no charge to graduate students who are currently enrolled full-time. Graduate Student Government annually allocates a portion of the graduate student fee to fund our office and help graduate students address their legal concerns.
In response to the COVID-19 pandemic, Grad Legal Aid offers services via phone, email or Zoom, until further notice.  Notary services are offered in person.  Our office hours are listed at the bottom of the page, and while we may be unable to answer the phone, we respond to voicemails and emails during our office hours.  Just let us know how we can help you!
Do you have a few minutes?  Watch our orientation video to meet our staff and learn more about how we can help you.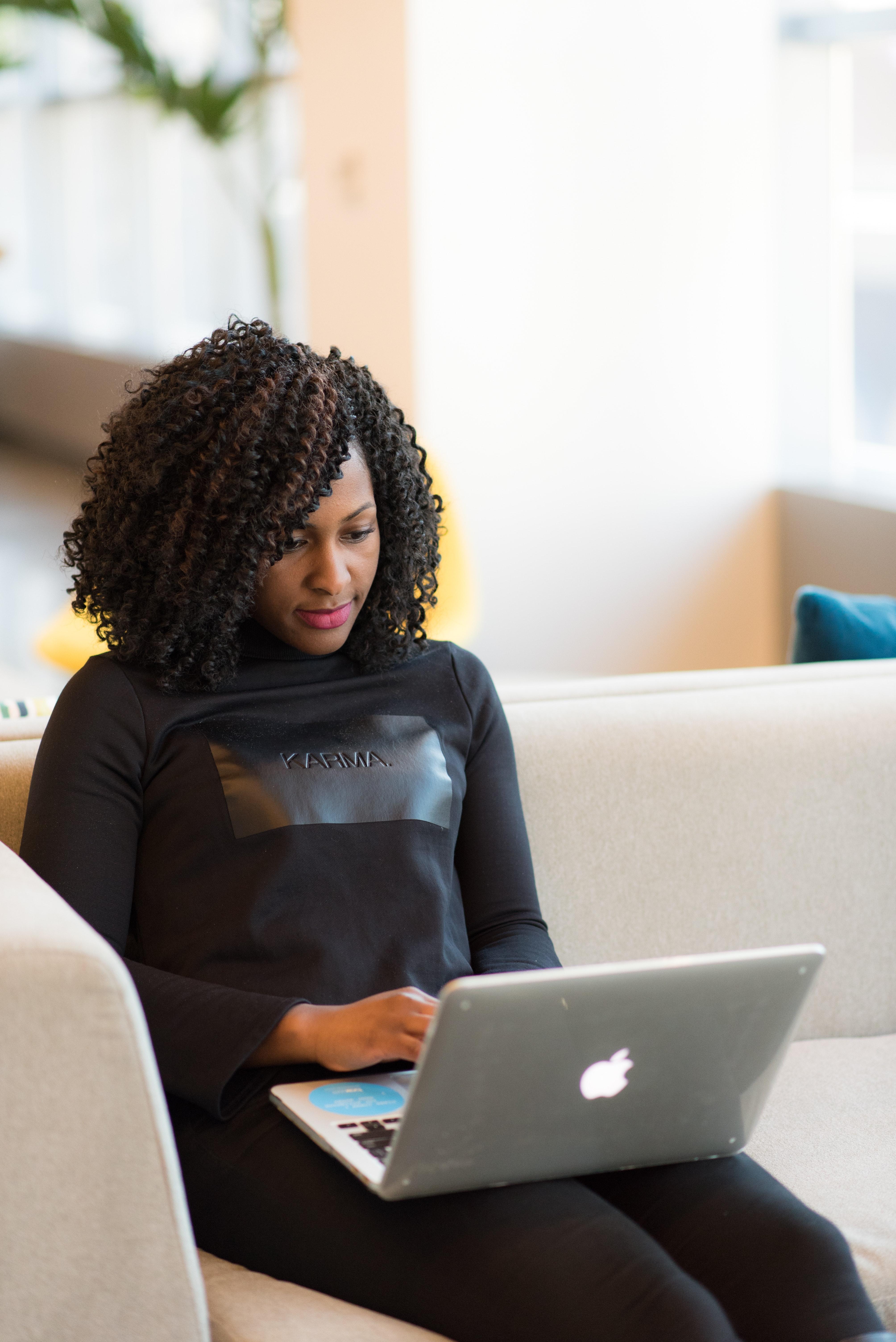 Free Services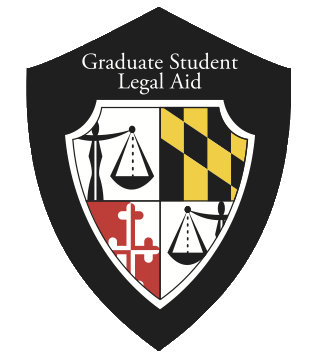 Let's Keep In Touch
Click here to subscribe to our newsletter
Office Hours
Mondays: 11am-5pm
Tuesdays: 9am-3pm
Wednesdays: 9am-5pm
Thursdays: 9am-3pm
Fridays: Closed