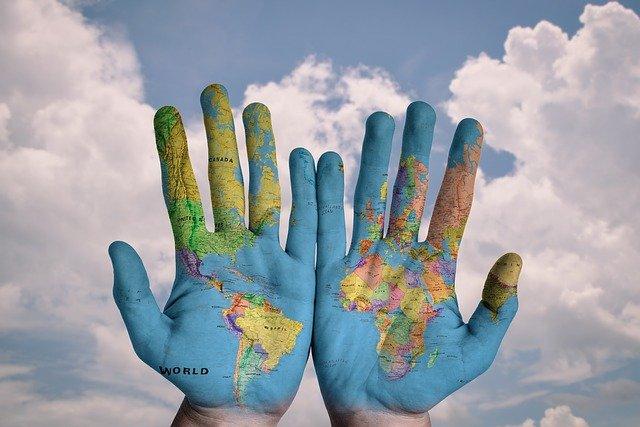 Legal Aid offers 30-minute consultations with an immigration attorney for international, undocumented, and immigrant students one day per month during the fall and spring semesters. These consultations are with a specialized immigration attorney who is familiar with student-related issues. Before you request an appointment at the bottom of this page, please review the following details about this service. 
General Information
30-minutes: The attorney will provide you with information and guidance to help you resolve your concerns; however, the attorney will not "represent you". While this brief consultation is sufficient for some students, complex issues may require more time. Upon request, we will provide referrals to other resources.   
Consultations are via phone or Zoom.  If you request a Zoom appointment, the attorney will send you the link a few minutes before your scheduled time.
Confidentiality: Your discussions with our attorney and other staff are protected by attorney/client privilege. We will not discuss your case with your parents, friends, spouses, or the University of Maryland without your written consent.
Eligibility: Please note that this service is for the University of Maryland, College Park students ONLY.  Those currently registered as students at the University of Maryland College Park are eligible for this free service.
Appointment Request Form: If you are seeking advice regarding an immigration-related issue, please click on the appropriate request box below depending on whether you are an international student or an undocumented student.  Appointments are typically scheduled on the second Wednesday of the month from September to June.
Referrals: Contact our office via email at glao@umd.edu for an immigration attorney referral list. 
Attention Immigrant & Undocumented Terps
Grad Legal Aid values and supports equal opportunity, inclusion, accessibility, and diversity for all students. Our office welcomes all students regardless of their citizenship status. Undocumented students, with or without Deferred Action for Childhood Arrivals (DACA), who are enrolled at the University of Maryland College Park are treated identically to any other U.S. citizen or permanent resident student.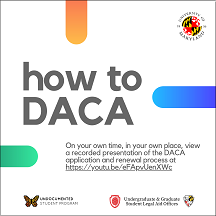 Students seeking immigration-related advice can schedule an appointment with our immigration attorney.  You may also find support on campus at Immigrant and
Undocumented Student Life.
If you seek information about DACA applications and renewals, view the instructional video recorded by our immigration attorney before your consultation.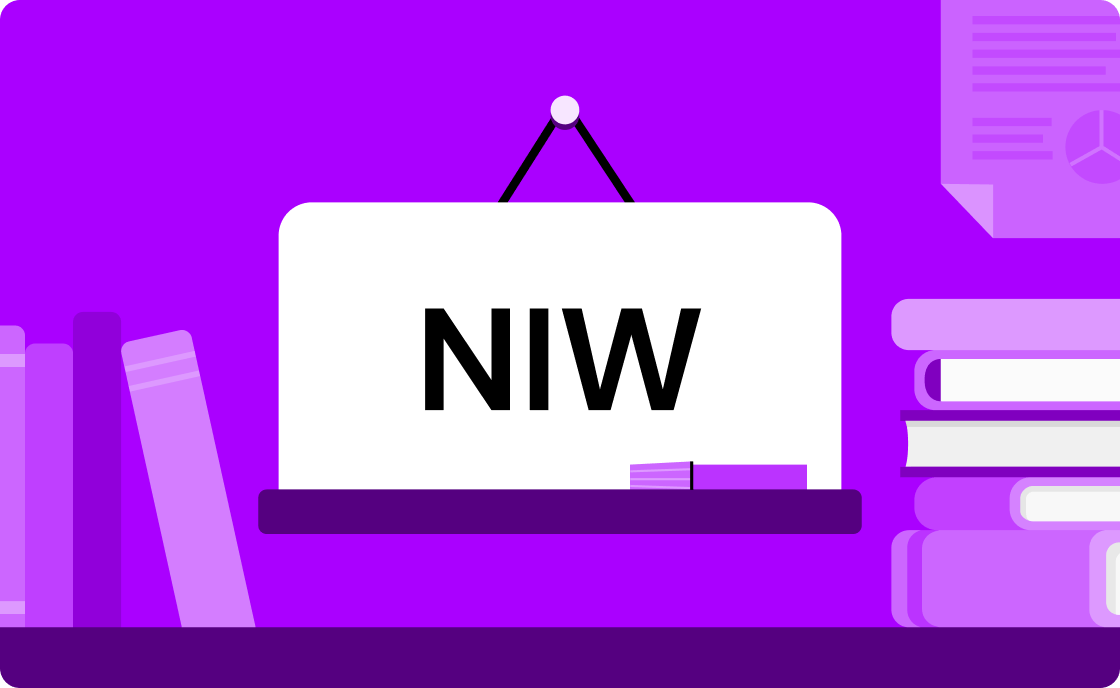 New Rules for the National Interest Waivers Program
Click on the following links to see the information shared by Patricia Minikon, Esq., immigration attorney, at the GRadulting Workshop held on March 4, 2022.   Recording || Slides

Policies for Immigration Consultations
One Appointment: Due to the high demand for this service, graduate students are permitted one appointment with GLAO's immigration attorney per academic year. As such, please ensure that you come prepared with all of the information, questions, and documents that are relevant to your case. This will ensure that you are able to take full advantage of your appointment. Students requiring additional immigration legal advice following their appointment can reach out to GLAO for a referral to a local attorney or organization.
Meet with ISSS: It is our policy to advise F-1 and J-1 visa holders who are sponsored by the University of Maryland to meet with UMD's International Student & Scholar Services (ISSS) prior to meeting with the immigration attorney.  It is critical that students meet with ISSS regarding the subject of their case/concern in order to determine the potential impacts on their student visa status.  ISSS is the University's representative and is in the best position to provide students with information to protect their current visa status as a student at the University.  To schedule a meeting with ISSS please visit their website.
Disclaimer: The immigration attorney is not an employee of the University of Maryland and provides a service for legal advice and counsel only. Said information and services are limited to the meeting. Every effort will be made to ensure the accuracy of the information given and to clearly explain your options; however, please understand that an appointment does not constitute legal representation.