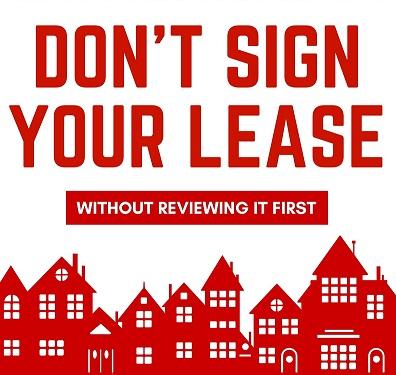 BEFORE signing a lease, thoroughly read the document, understand the terms, and be comfortable with the outlined issues, duties, and responsibilities.
Grad Legal Aid's Lease Review Tool is designed to help you read and understand your lease. It covers the key elements of a basic residential lease and highlights a variety of elements and clauses that could prove problematic. We encourage you to download it and use it to review your lease before you sign it.  If you have any questions about the terms of your lease and negotiating any changes to it, please schedule an appointment with GLAO's attorney before you sign the lease. If you are a graduate student who is not currently on campus or an incoming student in your home country, please email your specific questions along with a copy of your lease to glao@umd.edu. We will make every effort to reply as quickly as possible.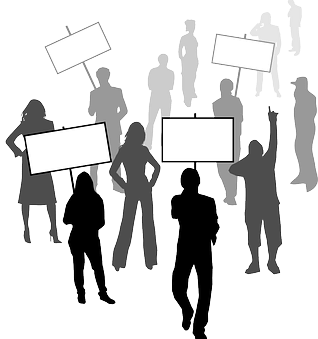 Know Your Right to Protest, Know the Law
Grad Legal Aid can help students navigate the law and UMD policy. If you are a student planning a protest or planning to attend a protest, former UMD protest organizers have recommended you collaborate directly with the Office of Student Conduct when planning your events to ensure that your plans are in compliance with UMD policy. 
Here are some resources which may be helpful: 

UMD Student Resources
Emergency Resources

Police Emergencies
911
Campus Police: 301-405-3555
Prince George's County Police: 301-699-2630
Arrests
PG County Public Defender: 301-952-2100
Montgomery County Public Defender: 301-563-8900 or 301-563-8701
Federal Public Defender: 301-344-0600
PG County Lawyer Referral: 301-952-1440
American Immigration Lawyers Association Referral: 202-783-7853
Domestic Violence
CARE to Stop Violence Crisis Phone Line: 301-741-3442 (UMD)
Prince George's County Court Commissioner, 301-699-2650 (Hyattsville)
Family Crisis 24-Hour Hotline, 301-731-1203 (Prince George's County)
Pro Se Domestic Assistance, 301-780-8000
State Department of Family Administration, 410-260-1580
Prince George's County Lawyer Referral, 301-952-1440
Family Crisis Center of Prince George's County (24 hour hotline): 301-731-1203 or 866-382-7474
Emergency Medical Care-Insurance Denials
Maryland Insurance Administration, 800-492-6116
Landlord-Tenant Emergencies
Utility Emergencies: Contact the gas, water, or electric company directly in an emergency involving utilities
All Housing Emergencies: Contact your local housing code enforcement agency (listed below)
Mental Health Emergencies
National Suicide Prevention Hotline: 1-800-273-8255
During regular business hours, students experiencing an urgent crisis can request to be seen for an emergency visit at the Counseling Center. Emergency visits are unscheduled same-day appointments in which Counseling Service staff evaluate the student's current functioning and nature of concerns and help the student problem-solve and determine next steps. To request an emergency visit, please stop by the Counseling Center reception desk on the main level of the Shoemaker Building.
UMD Counseling Center After-Hours Crisis Support: (301) 314-7651

Free & Reduced Cost Legal Services & Clinics

Arrests and Criminal Cases
Civil Cases
Online Legal Resources & Information
Maryland State Agencies
Maryland State & Local Statutes
Maryland Courts
Legal Information & Resources by Topic

Landlord-Tenant Information
MD Legal Aid Bureau; 301-927-6800 or 301-560-2100
Maryland Consumer Protection Hotline, 410-528-8662

Landlord Tenant - Housing Inspection / Code Enforcement

Maryland Traffic Law

Auto/Health Insurance

Maryland Business Law
How to Start a Business in Maryland, Virginia, or the District of Columbia

available in UMD libraries, call number: 346.0652 BUR

Maryland Consumer Law

Small Claims

Towing and Towing Appeals

Divorce/Separation/Domestic Violence Law

Trans Resource
Planned Parenthood of Maryland - Telehealth HRT, call  410-576-1414