University Charges & Title IX Cases
Graduate Student Legal Aid provides peer-to-peer advocacy services to inform and support graduate students who are charged by the University's Office of Student Conduct or those who are involved in a Title IX case that is managed by the Office of Civil Rights and Sexual Misconduct. Our Advocates are graduate students who are trained to assist their fellow graduate students in navigating these types of cases. Please read on to learn who they are, how they can help you, how to request an appointment, and how to prepare for it.
Attention Undergraduate Students: Please contact Undergraduate Student Legal Aid for assistance.

Meet your Graduate Student Advocates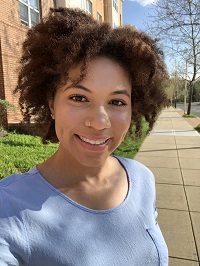 Jessica Marie Shotwell is a Doctoral Candidate in the Department of Sociology. She holds a B.S. in Sociology from Middle Tennessee State University and an M.A. in Sociology from UMD. Jessica is experienced in advocacy work as a former community organizer and Policy Co-Chair for Black Youth Project 100's DC chapter. Jessica joined the Legal Aid team in October 2023, and is committed to serving and supporting fellow students with care.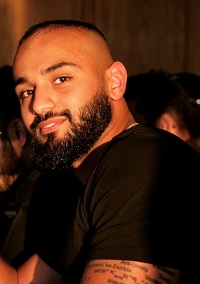 Bilal Murtaza is in second year of graduate studies at the School of Public Health, and he specializes in health administration. He joined the Legal Aid team in October 2023 with a deep passion for helping others drives his commitment to advocating for students facing challenges. His journey in advocacy is fueled by a genuine desire to contribute meaningfully to the well-being of individuals and communities at UMD and beyond. 
What you need to know
All consultations are conducted via phone, email, or Zoom.  If you request a Zoom appointment, we will send you the link a few minutes before your scheduled appointment time. 
Confidentiality: Your discussions with the Advocate and other staff are protected by attorney/client privilege. We will not discuss your case with your parents, friends, spouses, or the University of Maryland without your written consent. ​
Conflict of Interest: We cannot advise one student directly against another student in a university charge as that results in a conflict of interest*; however, we can meet with all of the involved parties so that everyone receives the same information.
* Grad Legal Aid is funded by the graduate student activities fee. As such, all registered graduate students are potential clients of our office. In the event that more than one student is involved in a case and other students' interests are not completely aligned, we will not represent any of the students due to the conflict of these interests. In other words, we will not represent one student if representation could potentially have an adverse effect on another student.
 
TITLE IX Cases with the Office of Civil Rights and Sexual Misconduct (OCRSM)
For a Title IX case, an Advocate can:
serve as an advisor or support person for you at any point in the process,
help you take notes during interviews and investigation, and
help you review and draft documents required throughout the process, and
assist you through any meetings and hearings required in your case.
 
University Charge Cases with the Office of Student Conduct (OSC)
Even before requesting an appointment, review the following slides that apply to your situation:
If you still have questions, please read this entire page and click on the blue box below for instructions on how to request an appointment.  If you want to meet with an Advocate from Grad Legal Aid, read this agreement to review your rights and responsibilities and what you can expect from us.
Regardless of whether you are charged with a violation of the Code of Conduct or Code of Academic Integrity by the Office of Student Conduct (OSC), you will go through some combination of the steps below.  We recognize that this may be an emotional and stressful process so we strive to provide information and support throughout the process. This following list provides a brief and general description of what to expect at each step and how your Advocate can assist you.
Notification of Charges - You will be notified of your charges by OSC via email. Along with these notifications you will be provided with a date and time for your preliminary interview. If you meet with us at this stage, we can help you understand your charges, the evidence against you, and what to expect and how to prepare for your preliminary interview. 
Preliminary Interview with OSC - In this meeting, a member of OSC will meet with you to discuss the evidence against you and ask you questions about the circumstances surrounding the violation you have been charged with. If you meet with us prior to your PI, we will help you prepare a narrative that you will present at the PI.  If you meet with us after the PI, we can discuss how it went and help you anticipate what may be coming next. 
Notification of Informal Resolution - After your PI, you will receive an Informal Resolution Agreement from OSC. This IRA will outline whether they have found you responsible for the charges brought against you, the sanctions that you have been offered, and your options as far as accepting or contesting those sanctions. In a meeting with an Advocate at this stage, we will review this document and your options with you to determine what next steps will be best for you. 
Disciplinary Conference, Disciplinary Conference Board, or Honor Review - If you do not agree to the IRA and decide to contest the sanctions it assigns, you will proceed to either a Disciplinary Conference, Disciplinary Conference Board, or Honor Review. You may do so either to plead not responsible and try to get your charges dropped, or to plead responsible and try to negotiate for lesser sanctions. If you ask for our assistance in this process, we will help you prepare your narrative and other documents for the conference/hearing. If we mutually agree on formal representation in this process, we will attend the conference/hearing with you and speak on your behalf. 
Notification of Sanctions - Following your conference/hearing, you will receive a decision via email on your sanctions (if you were found responsible). At this point, your options are to accept and complete the assigned sanctions or to appeal the decision. At this stage, your Advocate can discuss the decision handed down by the board, how to complete the steps assigned in the sanctions, and determine if you have grounds for an appeal. 
Appeal of Sanction Decision - There are very specific grounds for appealing the decision of the board. If you choose to pursue an appeal on one of these grounds, your Advocate can help you complete the appeal process. If your advocate is still providing formal representation during the appeal process, they will collaborate with you to construct your appeal, and submit it to OSC on your behalf. If you choose to move forward with an appeal even without formal representation, an Advocate can still provide you with general advice on completing this process. 
Completion of Sanctions - Whether you accept your IRA, take the sanctions assigned during your conference/hearing, or receive new sanctions through the appeal process, you can reach out to us for assistance. Meeting with your Advocate regarding your sanctions can provide clarification on what exactly is required of you to complete these sanctions and how they affect your academic standing at the university. 
UMD's Codes - Visit this page for more detailed information on OSC's processes and to refer to the Code of Conduct and Code of Academic Integrity. 

Additional Support
For support, particularly with managing the stress and emotions many students encounter during these processes, we encourage you to reach out to the UMD Counseling Center. Their team is skilled at helping students through this process.